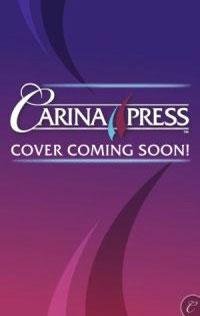 A CHRISTMAS REUNION
Coming November 24, 2014 from Carina Press!
December 1810
Many years ago, Gabriel Shepherd was a baby left abandoned on Christmas Eve. When he discovers a war orphan at Christmastime, he resolves to find a home for her—even if it means asking for help from the family who found and raised him, only to cast him into exile for daring to love the wrong woman.
Lady Catherine Trevilian has spent the past five years poring over the British army's casualty lists, dreading to find Gabe's name. She's never forgotten him, and she's never forgiven herself for not running away with him when she had the chance. But believing him lost to her forever, she agrees to a friendly marriage of convenience with a kind, witty gentleman in desperate need of an heir, and therefore of a wife.
Mere days before Cat's wedding, Gabe comes home on a brief leave from his regiment, orphaned baby in tow. He and Cat soon recognize that they love each other as much as ever. But she is honor-bound to another man, and he believes she deserves better than a baseborn, penniless army captain.
Cat must find a way to reconcile the competing demands of love and duty—and to convince Gabe she'd rather have him than the richest lord in all England—before he is lost to her forever.
Read an Excerpt
London, December 19, 1810
Five Christmases ago, Gabe had been driven from England in disgrace. Now he returned with a captain's rank, dispatches from Lord Wellington to the commanders at Horse Guards, a measure of respect—and another man's baby.
When he returned to his inn from Horse Guards, the baby in question ran to him as fast as her toddling legs could carry her, crying, "Gabe! Gabe!"
He scooped her into his arms and settled her on his hip. Strange how just a week ago such a pose had felt awkward and precarious, and now it was the most natural in the world. "I'm here." He smoothed the little girl's dark hair. "I told you I'd come back."
"She cried for you the entire time, Captain Shepherd." A worried frown marred the inn landlady's kind features.
He snuggled the baby more closely against him. It warmed his heart to be missed by someone, even this tiny orphan. "It was very good of you to look after her."
"It's no trouble. We aren't so busy today, and I miss having children about now that mine are all grown. Also—" her eyes twinkled at him, "—you did say you'd pay extra."
He grinned back. "Indeed I will, and for everything else you've done for us." The landlady had dug out a cradle, pointed Gabe to secondhand shops where he could buy suitable clothing and advised him on what a child her age ought to eat and drink.
"Have you decided what to do with her when you go back to your regiment? There's foundling homes, or you might pay someone to care for her."
He shook his head. "Not a foundling home." He'd been an orphan at Christmas once, too. The family who had found him had given him a home even before they'd suspected his true parentage. Now, twenty-five Christmases later, he couldn't go back to Portugal until he'd made sure this child would be just as well cared for. "I'll be writing my friends on her behalf tonight."
He hadn't intended to tell the friends in question he was back in England—there was too great a chance they hadn't yet forgiven him for the sin that had led to his exile. Still, for this child's sake he'd set his guilt aside and risk their lingering wrath.
Edenwell Court, Kent, December 20
Cat always drifted into the breakfast room just after the post was delivered. Anthony wrote so faithfully now that they were engaged and it was proper for them to exchange letters. Such dear, amusing letters they were, too. When Aunt Edenwell had asked why she was marrying him, when she'd had richer and more handsome suitors, she'd explained that none of the others made her laugh so much. If she couldn't be madly in love, at least she would go through her life as Lady Colville with a smile.
There was always the chance, too, of a letter from one of her Trevilian cousins or some of the friends she'd made in her London Seasons. And if she happened to glance at the newspaper to make sure there were no familiar names on any casualty lists that might be printed there and to see if the Sixty-First Regiment of Foot had been mentioned in the latest dispatches, what of it? Neither her parents nor Lord and Lady Edenwell had ever thought it unladylike for a woman to take an interest in the wider world.
So she couldn't understand why Richard looked so startled and guilty as he stood when she walked in this morning. "Good morning, Cousin," she said as she slipped past him to the sideboard to select a warm roll and pour herself a steaming cup of coffee.
He smiled and resumed his seat, though he still seemed edgy. "A good morning to you, too, Kitty."
She'd given up hope her family would ever stop using that childish name. Anthony called her Catherine, which pleased her. If she sometimes missed a rich, teasing voice saying Lady Cat, she'd had five years to grow accustomed. They'd been so young then. It had been all mistletoe and infatuation, nothing more. Well, perhaps there had been a measure of rebellion, too—the plain defiance of bestowing her affections upon the forbidden baseborn foundling instead of the noble cousin her aunt and uncle had all but served up to her on a platter.
If she prayed for him every night and lived in terror of seeing him on those casualty lists, it was only because she couldn't bear it if he…if he died, all because Uncle Edenwell had kicked up such a fuss over a kiss. Well, perhaps there had been kisses in the plural, and it had been late at night with neither of them quite fully clothed. Still, she wasn't ruined, and Gabe wasn't a seducer. There had been no need to send him out of the country in disgrace.
But it was impossible to change the past, so she made herself smile as she took a chair at Richard's right. "Anything of interest in the post?" she asked.
He shuffled the stack of papers and took a sip of his coffee before replying. "There's a letter from Gabriel."
Good God. Gabe. She darted a glance at Richard's letters, searching for Gabe's firm, distinctive handwriting. No. She must be calm. Her heart must stop racing, immediately. With carefully steady hands, she took up her own cup and drank. She was calm. If she was blushing she couldn't feel it. Why should she blush? She would be married in less than a fortnight. Gabe was…five years ago. "Oh?" she asked, pleased that the syllable came out tolerably composed.
* * * * *
Watch this space for more information on this and additional upcoming releases!