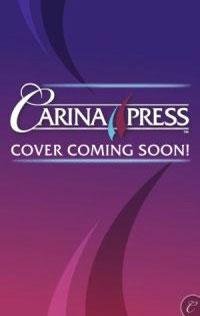 UNTITLED HOLIDAY NOVELLA
Coming November 24, 2014 from Carina Press!
(Title and exact release date TBD)
December 1810
Many years ago, Gabriel Shepherd was a baby left abandoned on Christmas Eve. When he discovers a war orphan at Christmastime, he resolves to find a home for her—even if it means asking for help from the family who found and raised him, only to cast him into exile for daring to love the wrong woman.
Lady Catherine Trevilian has spent the past five years poring over the British army's casualty lists, dreading to find Gabe's name. She's never forgotten him, and she's never forgiven herself for not running away with him when she had the chance. But believing him lost to her forever, she agrees to a friendly marriage of convenience with a kind, witty gentleman in desperate need of an heir, and therefore of a wife.
Mere days before Cat's wedding, Gabe comes home on a brief leave from his regiment, orphaned baby in tow. He and Cat soon recognize that they love each other as much as ever. But she is honor-bound to another man, and he believes she deserves better than a baseborn, penniless army captain.
Cat must find a way to reconcile the competing demands of love and duty—and to convince Gabe she'd rather have him than the richest lord in all England—before he is lost to her forever.
* * * * *
Watch this space for more information on this and additional upcoming releases!